Residential Demolition Services
What goes up, must come down, not always, but sometimes. If you're in need of Demolition Services in Council Bluffs, Omaha, or anywhere in southwest Iowa we can help.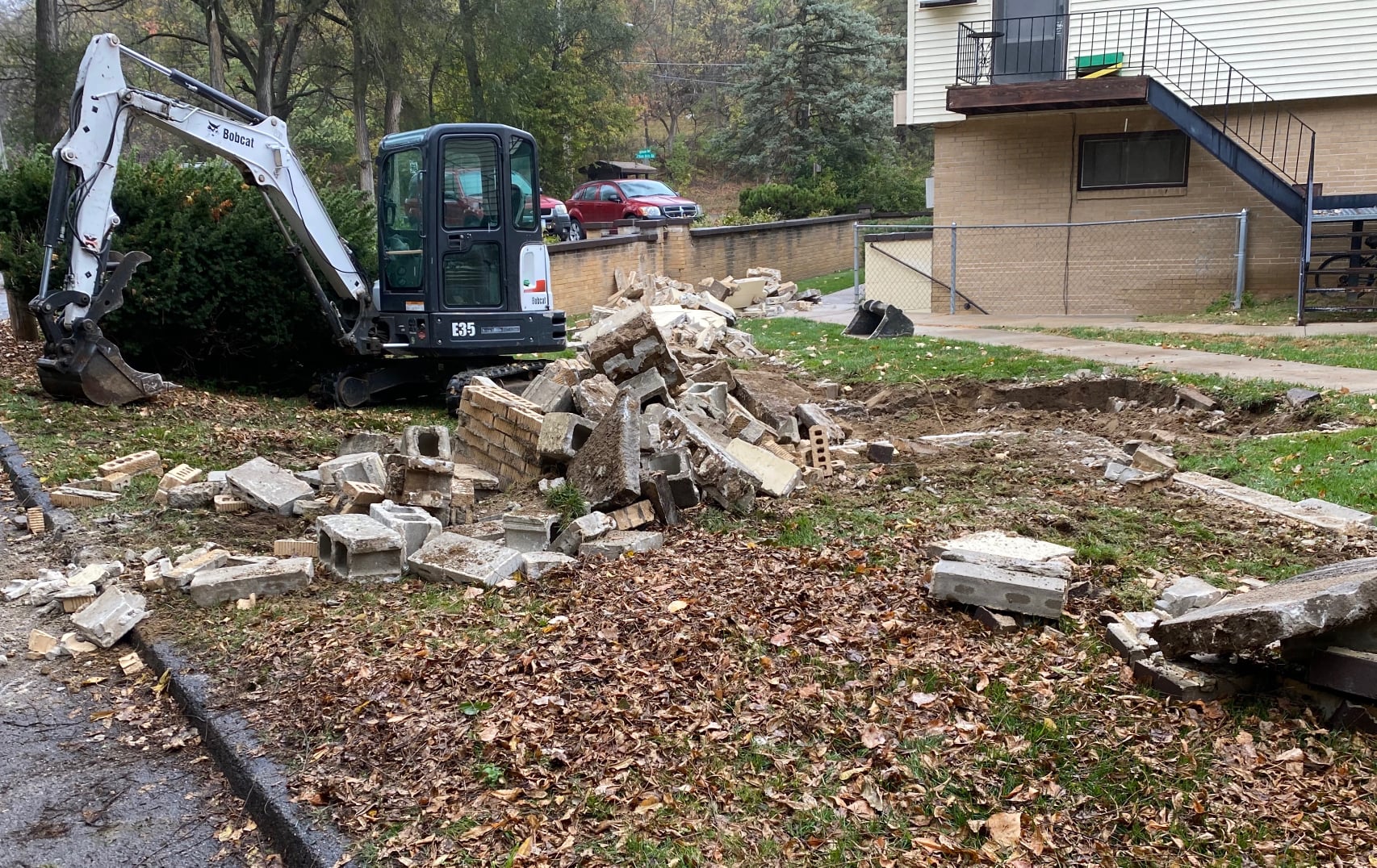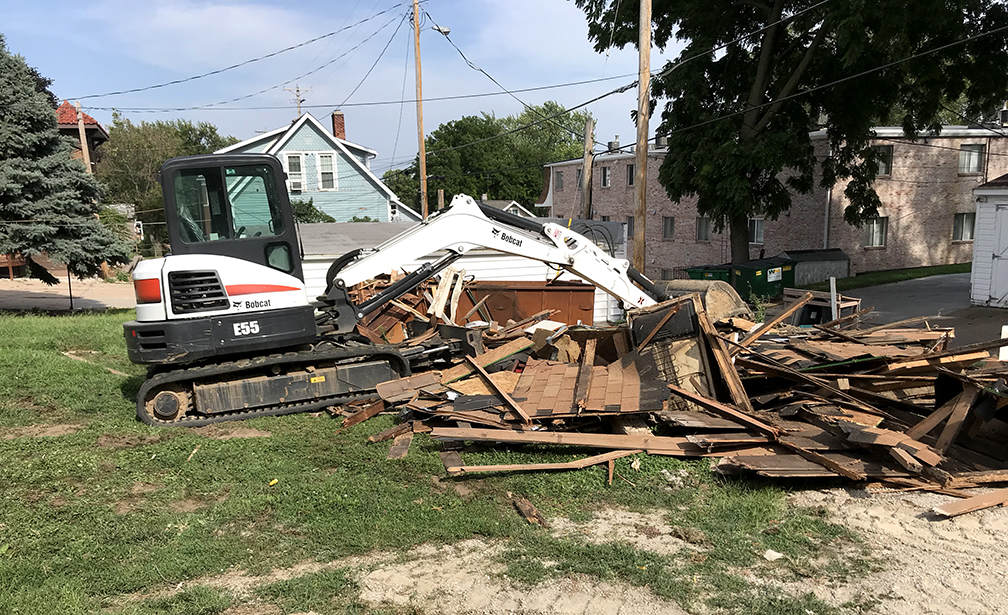 We don't come in with a six ton wrecking ball or a bull dozer, as a Residential Demolition Services contractor we're more like De-Construction Specialists. 
De-Construction 
The intentional disassembly of a structure, basically, construction in reverse. If you're planning a home addition, building a new garage, looking to have concrete removed, we can handle it. 
Often renovations, and home remodeling projects start with the demolition of interior walls and sometimes exterior walls. Unlike several popular TV shows, a twenty pound sledge hammer might not be the tool of choice. 
We use a variety of demolition and deconstruction tools to safely and economically remove what needs to go without causing peripheral damage to surrounding or remaining structures. 
When an entire structure like a garage needs to be removed we go into full demolition mode, we enjoy tearing into things as much as anybody but it has be done thoughtfully with a huge emphasis on safety. We'll make sure you, and your property, our team of workers and the surrounding environment are and stay safe throughout the demolition process. 
We'll remove and dispose of all debris, and materials, remove and recycle non-asbestos containing drywall and other materials and salvage and recycle materials whenever possible. 
As a residential demolition contractor or deconstruction specialists, we will accurately provide you with a free estimate, including the cost of pulling all the local permits required, honoring any noise ordinances, as well as meeting any EPA requirements for handling lead based paints or asbestos materials. 
Our machines and operators have the experience to take down whatever structure or debris that is involved in a demolition project.  
Having the right know-how is critical when it comes to demolitions and JFE can handle any type of residential demo project you are looking to have done. 
We also demolish and remove old retaining walls, driveways, patios and any other hardscape structures. We would love an opportunity to also quote you on the  construction of any new retaining walls, driveways or patios you need installed.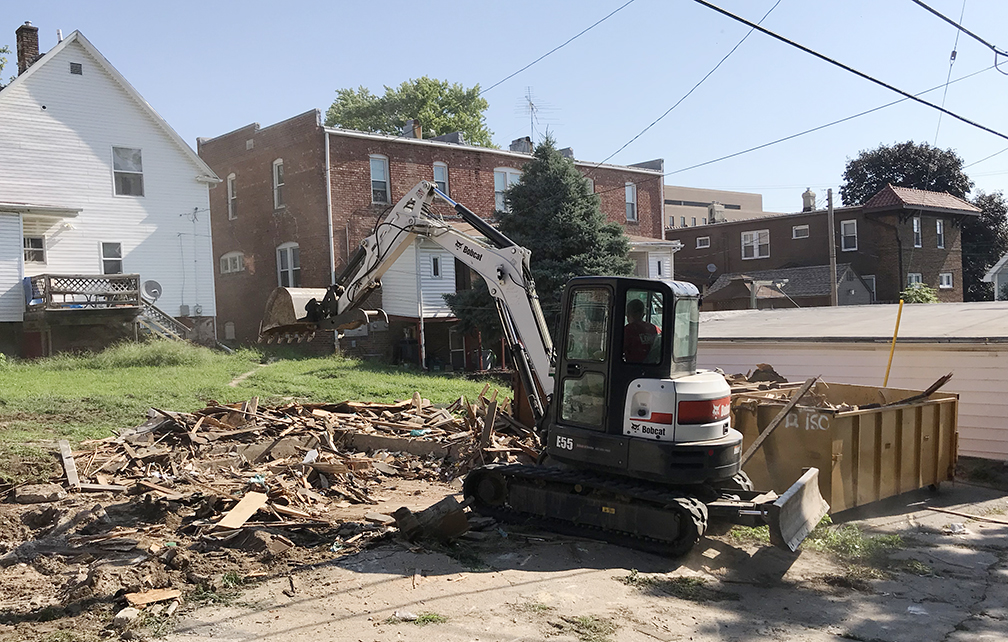 Our Guarantee
Joseph Faust Enterprises guarantees that every project we complete will always be done with exceptional quality. Whether it be a small landscaping maintenance or a large commercial hardscape project. Every project that JFE takes care of will always be done right. Quality and consistency are two of the things that sets Joseph Faust Enterprises apart from other companies. We treat your property as if it were our own. We guarantee all hardscape projects with a five year warranty. We will not settle for anything less that  quality and beauty when it comes to our valued customers properties and projects.
Get a Free Estimate on all Residential Demolition Services