Council Bluffs Excavation Services
Specializing in Residential Excavation Services we understand that it takes the right tools and operators with residential site experience to get the type of outcomes most homeowners are looking for.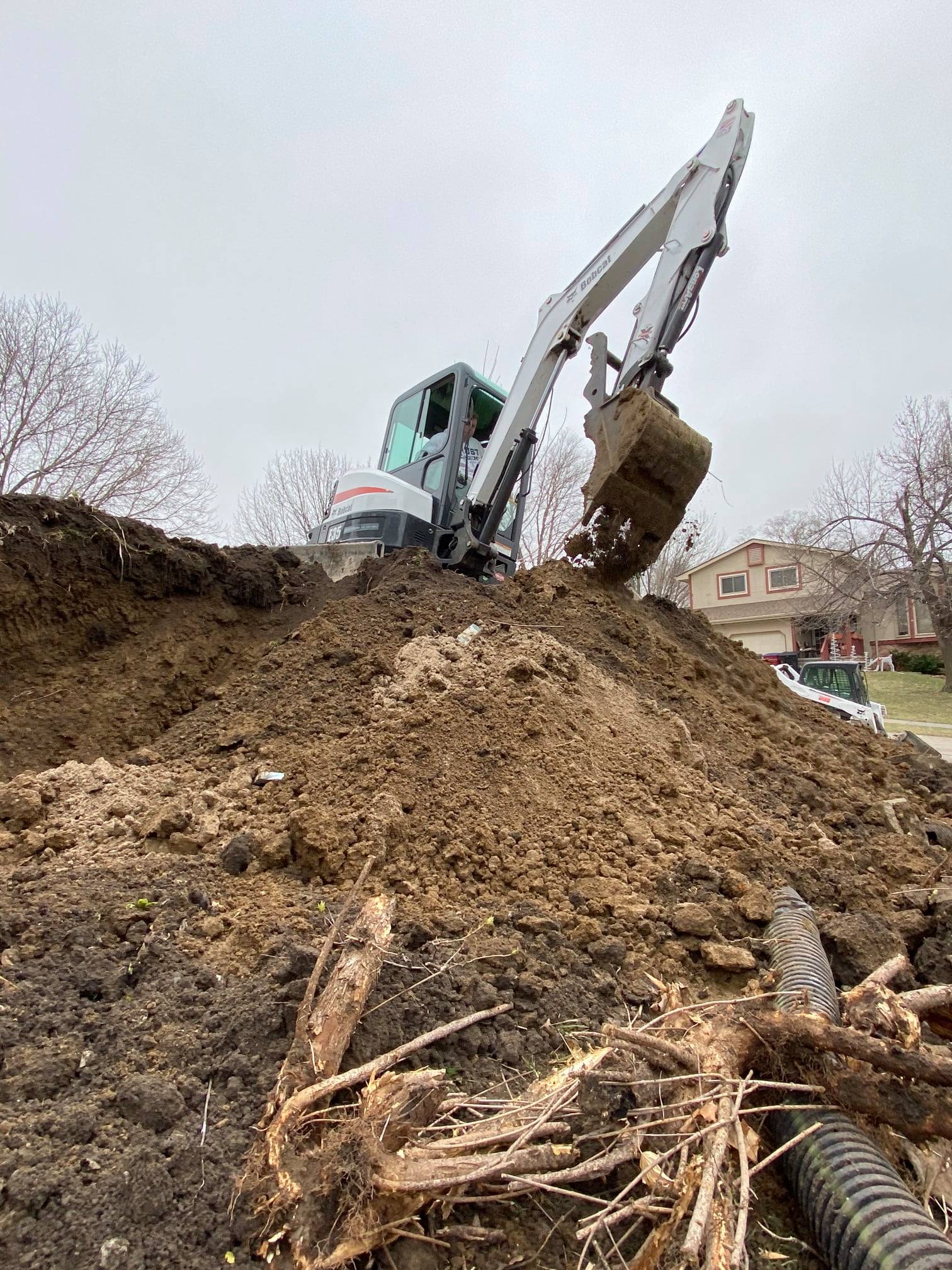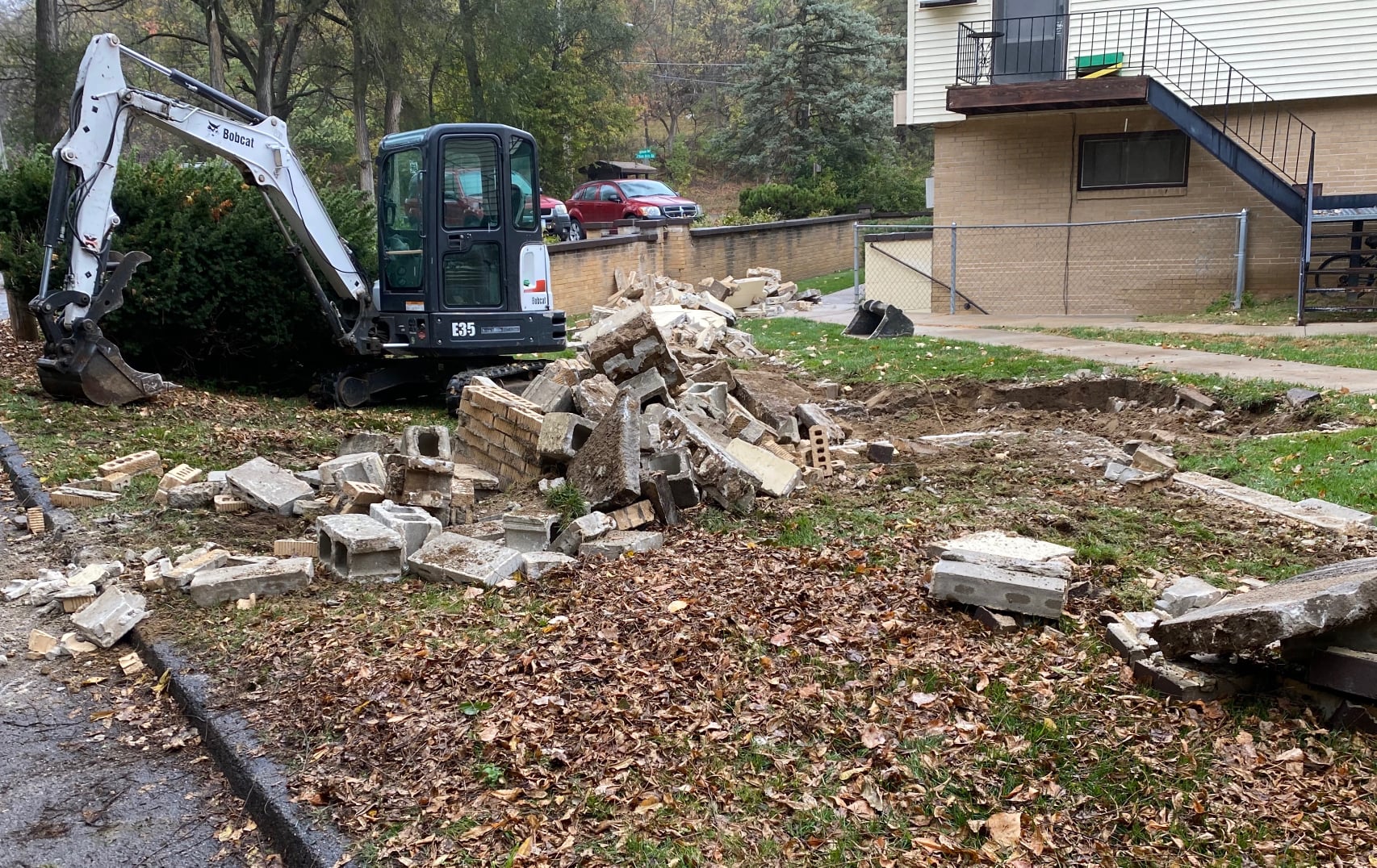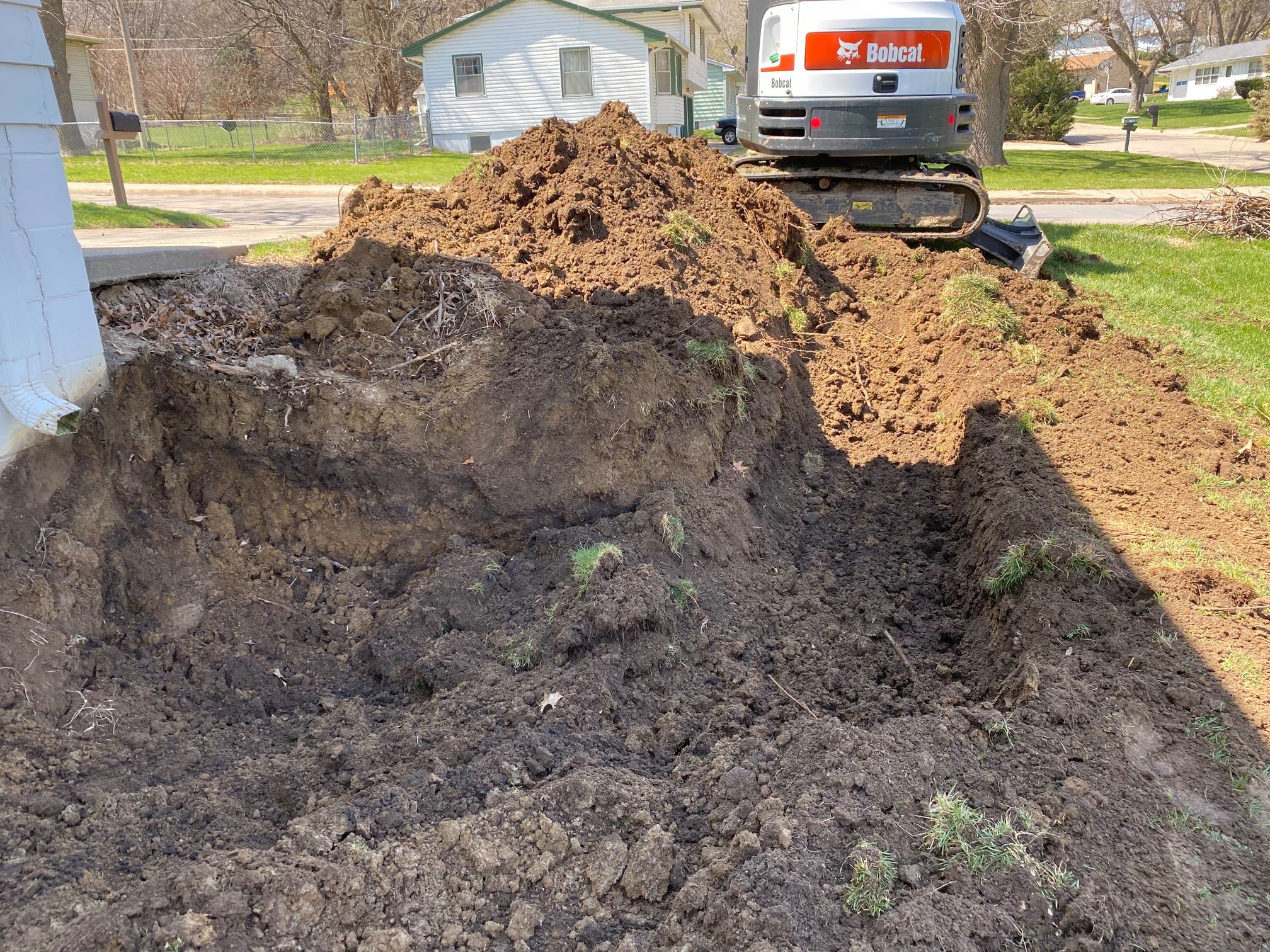 Residential Excavation Services
If you are looking to do excavation work at your home or pre-existing building site, you're probably looking to get the job done with the least amount of disruption possible. 
You wouldn't use a sledge hammer to hang a picture would you? Of course not, and we won't bring in a backhoe with a 3.5' bucket when the job calls for something half that size. 
On commercial properties it's easy to bring in huge backhoes, cats and loaders to move massive amounts of dirt, rocks and fill. They don't have to worry about existing trees and landscaping, concrete and septic systems. But we are not talking about a huge commercial wearhouse, we are talking about taking care of that hill in back of your house or changing the way water drains away from your property. 
We specialize in residential excavation services which means we work to get the job done with the least amount of disruption possible. We understand you don't want to have to renovate your whole yard, and pour a new driveway, you just need to take care of that one thing such as a drainage issue or maybe installing an egress window. When you look online for excavation services you'll find all kinds of companies showing these massive projects with slogans like, "No job's too big", which is great if you're building that warehouse. We just take a more subtle approach, for us we could say, "No job's too small".
If you're looking for residential excavation services to prepare a site for a new garage or outbuilding, deck, or to stop that hill in the backyard from eroding, we are the guys to call. 
Our machines and operators are used to working in tight conditions and situations where smaller equipment is a necessity.
We have a variety of machines that are designed for these jobs which may be difficult for a machine weighing over 6,000 pounds. Rather our equipment  is designed to handle much smaller jobs that some big equipment would just be too unwieldy for. 
From digging a new inground swimming pool to possibly setting up and digging footings for a small edition JFE can handle it. 
JFE also specializes in digging out new egress windows in which it may be too tight for a large machine and a much smaller machine is needed. 
Joseph Faust Enterprises can get the job done!
Joe, we could include a little bit about some of your equipment, and why it is the right size for residential jobs. I just don't have any of that information.
Still Not Sure Our Replacement Service is Right for You?
Take a look at our satisfaction guarantee, we are committed to performing quality work that you can trust!
Our Guarantee
Joseph Faust Enterprises guarantees that every project we complete will always be done with exceptional quality. Whether it be a small landscaping maintenance or a large commercial hardscape project. Every project that JFE takes care of will always be done right. Quality and consistency are two of the things that sets Joseph Faust Enterprises apart from other companies. We treat your property as if it were our own. We guarantee all hardscape projects with a five year warranty. We will not settle for anything less that  quality and beauty when it comes to our valued customers properties and projects.