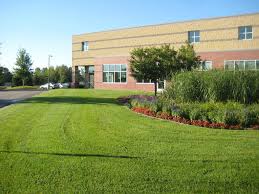 Commercial Landscape Maintenance Services
Grounds maintenance for commercial property is important because just like people, your business and brand only gets one shot at making a great first impression. The property surrounding your business has an impact on how customers, vendors and employees feel about your business. Your grounds should be as manicured and professional as the rest of the brand.
At JFE Lawn and Landscaping our commercial landscape maintenance program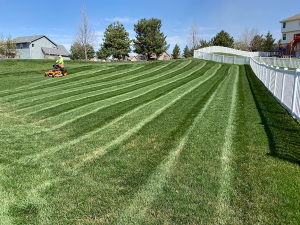 keeps your commercial property looking immaculate, boosting your curb appeal and your brand's integrity. We can take care of everything your commercial lawn needs from spring cleanup, fertilization, aeration, pest control, and of course weekly mowing, trimming and cleanup. When it snows we can also take care of snow removal.
Weekly commercial landscape maintenance services.  
Our trained, licensed and insured lawn care professionals will do everything your property needs, when it needs it, so you won't have to think about scheduling someone to aerate the lawn or trim up those bushes.
Lawn Mowing
We will mow the lawn weekly to keep that manicured look all summer long. Along with weekly mowing we'll trim and keep everything clean to insure you're making that first impression a lasting impression every time someone visits your commercial property. 
Plant and shrub trimming and pruning is also included. We'll trim and prune your plants and shrubs to keep them in shape and looking sharp. 
Planting bed mulch, we'll add wood or rock mulch in your planting beds as needed. 
If we notice that some of your hardscape needs maintenance, we'll bring it to your attention. We routinely replace or repair walkways, planting bed walls, retaining walls and patios.
Weed removal is a constant battle in most commercial lawns, especially if your neighbors are not taking care of their properties as meticulously as you are. Dandelions, crabgrass, and other invasive weeds will be removed either manually or with chemical treatments as needed.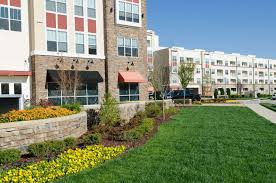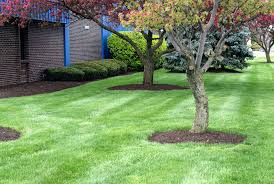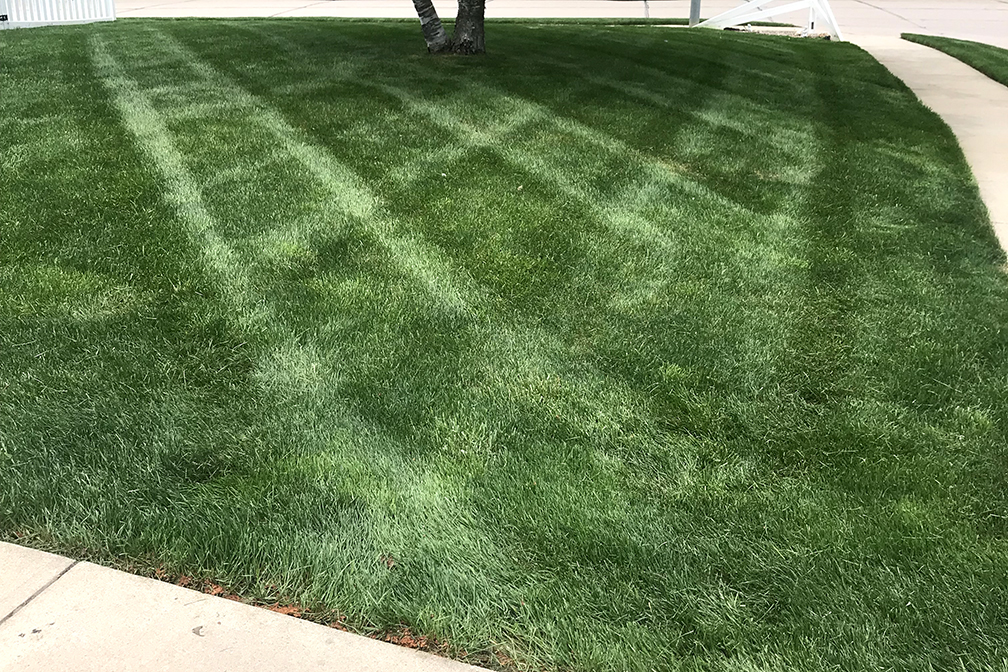 Trash removal is also performed every time we mow your lawn. 
As a property owner or manager, you know you need professional, insured commercial landscape maintenance services that cover all your needs. We pride ourselves in our ability to customize each of our customers programs to their specific requirements. If your property has a specific need or unique situation we understand and are ready to meet that need.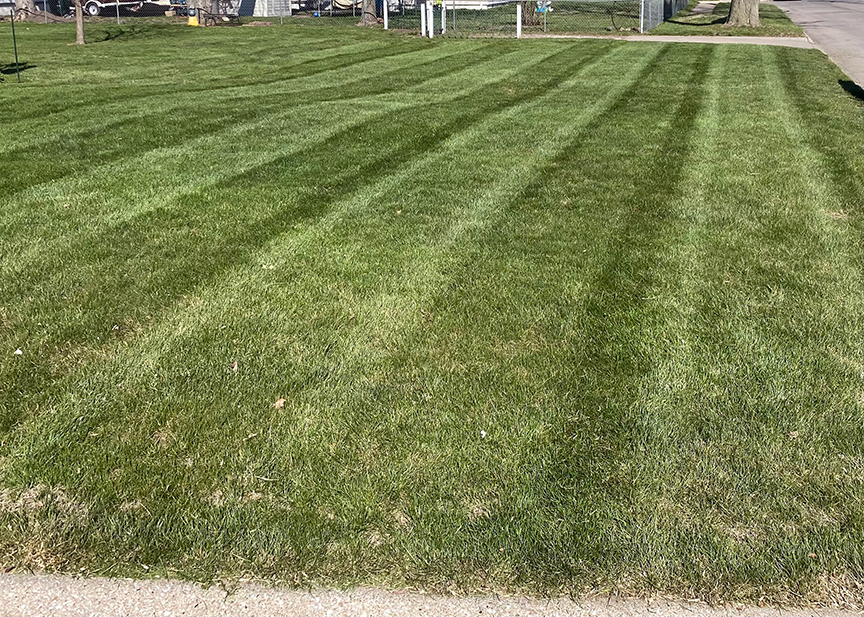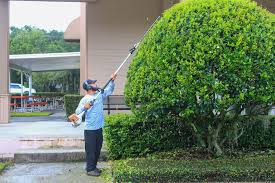 JFE Lawn and Landscape will work with you to build and execute a comprehensive commercial landscape maintenance plan that not only meets your expectations but can help extend the lifespan of your landscaping while also helping to minimize safety hazards and liability risks throughout every season, protecting your investment year round. 
When it's time to consider a landscape upgrade, you need not look any further than JFE Lawn and Landscape. We can help you with everything from the design ideas to the final cleanup. So if you're just thinking of adding a few raised planting beds for a pop of color or you're thinking of creating an outdoor employee recreation and break area we've got you covered. 
All of our Work is Guaranteed!
Our Guarantee
Joseph Faust Enterprises guarantees that every project we complete will always be done with exceptional quality. Whether it be a small landscaping maintenance or a large commercial hardscape project. Every project that JFE takes care of will always be done right. Quality and consistency are two of the things that sets Joseph Faust Enterprises apart from other companies. We treat your property as if it were our own. We guarantee all hardscape projects with a five year warranty. We will not settle for anything less that  quality and beauty when it comes to our valued customers properties and projects.
Lawn Maintenance Guarantee
Joseph Faust Enterprises guarantees that every lawn that is maintained will always be maintained with quality and precision. Whether it is a large commercial property or a small residential property every property that we service, we take pride in. We will always guarantee that the job will be done right and to meet our customers expectations and needs.